APRIL 2019


Oceanside Chamber Monthly Digest
Your Investment at Work
Helping Businesses Prosper and our Community Thrive!
Your investment in the Oceanside Chamber is making a difference in our community! The Chamber's mission is to "stimulate economic prosperity and foster a vibrant community." Here's a quick overview if what your investment in the Chamber allowed us to accomplish in the recent weeks...




Public Policy & Business Advocacy




Supported City Council's proposal to direct City Staff to develop a tax incentive program to encourage Oceanside businesses to hire Oceanside residents for newly created positions paying over $60,000 annually.

Sent a letter to Oceanside City Council to encourage adoption of City Staff's recommendations to convert the City Clerk and Treasurer roles to appointed rather than elected positions. City council voted to place this issue on the March 2020 ballot.

Met with Co-Chairs of Chamber's Save our Beaches Task Force to prepare for next steps in addressing this critical community issue. Had follow-up meetings with Oceanside Mayor Peter Weiss and Congressman Mike Levin's staff regarding strategies to push for completion of Shoreline Feasibility Study by U.S. Army Corps of Engineers.

Sent letter of support for AB1588 which will ensure military veterans transitioning into civilian water and wastewater operator occupations receive appropriate crediting for experience and education gained during military service.
Sent letter of support for AB522 which would raise the age requirement for the Cal Grant Transfer to 32 years of age, from 28 years of age, for a student who is a veteran.

Public Policy Task Force worked on Chamber's Housing Policy to provide a strong foundation for lobbying City officials to address housing crisis.

Partnered with Visit Oceanside and MainStreet Oceanside on marketing materials to dissuade panhandling in Oceanside. Met with City and County leaders to discuss solutions to the issues surrounding homelessness and transiency.

Education & Workforce Development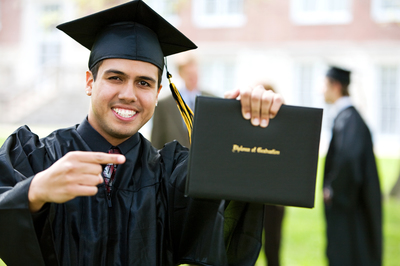 Political Action


Hosted focus group luncheons to gather feedback from Chamber members on the type of candidates they would like to see the Chamber endorse for elected offices. We had great participation from members and received valuable feedback that will help in the development of our processes.

Researched candidate endorsement policies from other chambers to find the best practices to assist in our policies.

Began planning for fundraising for our political action committee.

Military Outreach


Assisted transitioning servicemembers with the signup process for the Chamber's Military Mentorship Program. Assigned various mentors to 3 different servicemembers.

Continued preparation for our annual Armed Forces Day Operation Appreciation event in anticipation of providing a day of food, music and children's activities for active duty military families.

Provided 130 welcome bags to Marines and Sailors newly station to Camp Pendleton during weekly Welcome Aboard Briefings.

​​​​​​

Bags include Chamber publications and discount offers from Chamber members.

Professional Development



​​​​​
Each and every member of the Oceanside Chamber plays an important role, and we thank you for your continued support!

Forward This Email
Do you know someone who might be interested in receiving this monthly newsletter?
Forward3en_Placeholder